---

Kindred Spirits:

Cooperating Organizations

and Related Web Sites

EarthLight Magazine -- eco-spirituality -- www.earthlight.org
"EarthLight is the magazine to read if you are concerned about the fate of the planet, and have a sense that, at its root, this is a profoundly spiritual issue. With lively articles from a wide spectrum of thinkers in touch with the cutting edges of ecological consciousness, EarthLight is an efficient way to keep one's thinking co-evolving with the best ideas of our time."
Plutonium Free Future -- visions of a nuclear-free Earth -- www.nonukes.org
Providing information about nuclear power, nuclear weapons,
nuclear waste and citizen action for human survival. Exploring
paths beyond the global culture of violence.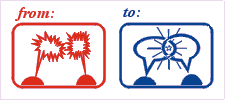 Cooperative Communication Skills - www.newconversations.net
Our world faces a rising tide of complex problems, which we are trying to resolve with the same not-so-great communication skills that have helped to perpetuate two thousand years of war, slavery and oppression. www.newconversations.net offers visitors a wide range of free teaching and training materials that explore the journey from coercion to cooperation. These alternatives include compassionate listening, conciliatory self-expression, creative questioning, radical gratitude and other leading-edge topics.
---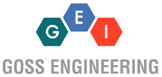 Located in southern California, Goss Engineering is a leading-edge designer of cogeneration(CHP) and thermal energy storage(TES) systems that improve the energy efficiency of university campuses and other large facilities. These kinds of improvements, which involve very large users of energy, can have a direct impact on global warming and represent a green alternative to poison-waste-producing nuclear power plants.
(Full disclosure: Dennis Rivers, editor of the Turn Toward Life web site, is proud to be related to Lucas Hyman, the President of Goss Engineering.)
---

www.SupportGenevaConventions.org
The Citizens' Coalition to Reaffirm and Extend the Geneva Conventions
offers a positive way of addressing the global problems of violence and torture.
In a world overwhelmed by violence, the Geneva Conventions represent one of the few examples of long term cooperation to limit the violence of war. With the recent introduction of new weapons technologies such as Depleted Uranium bullets and anti-tank projectiles, and cluster bombs that scatter the countryside with unexploded hand-grenade sized bomblets, the violence of war, conducted by allegedly civilized nations, now includes an unending war on civilians. You are invited to join the noble Geneva Conventions effort, which began in the 1860s by reaching out to many kings and princes, and today needs to include all citizens of all countries. The Trouble With Torture... is our recent position paper on the psychology and politics of torture, including a bibliography on the topic.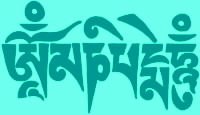 Karuna Books Online Publishing - global public library - www.karunabooks.net
Welcome to Karuna Books, an on-line library of free PDF and HTML e-books and essays about issues of enduring human concern and aspiration, as well as featuring artists whose work opens up new avenues of perception. You will find books here about communication skills, reverence for life, new forms of prayer, conscientious objection to organized killing (war), and much more.

---
The Center
for Creative Dreaming

makes available to the world
the lifelong scholarship and
insights of Patricia Garfield, PhD.

Please visit our online library
of free educational resources
about creative dreaming.
Liberation Theology online library and bookstore ,
includes many free articles and a few free books,
plus many links to books at Amazon.com.
Liberation theology is an effort to think clearly about the meaning of religious faith in the context of oppression, war, poverty, inequality and environmental destruction, and to live a compassionate, courageous and life-sustaining response to those conditions, a response that not only addresses the needs of the injured and oppressed, but also works to change the structures and ongoing processes of injury and oppression.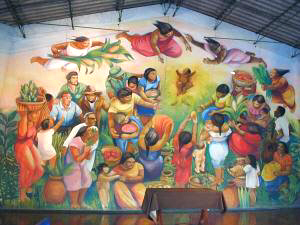 Full Circle EcoHouse of Prayer - Port Huron, Michigan - www.fullcircleretreat.org
From the moment we are, we-are-for-the-other. Our call from God is to actively be that which we are. Yet as we contemplate this moment in history, the violence, consumerism and isolation prevalent in the human community seem to manifest a disregard or even rejection of the responsibility to be aeach for all.a This year at FC we want to deepen our recognition of this disconnection and of the destruction it engenders. We want to recognize that we who wound can also heal. We want to contribute to shaping a culture with an ethic of reparation and reconciliation, and ethic sustained by imagination, wonder, awe and compassionate response.
fasten seat belt -- click image above to launch your journey to
www.BeamDown.org
---
For more information about the history and approach of Turn Toward Life, please read the first essay in our community book of readings, Turning Toward Life